Different Faces meet Roger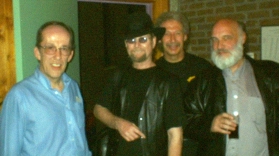 (Turnhout) - On Friday June 11. 2004 we went to Turnhout in Belgium to attend the Roger McGuinn concert. Ritchie and Horst-Peter also met Starbyrd-Graham Allman-Talbot for the first time ever. To read more about the concert and the meeting please visit Raoul's Web-Site www.skynet.be/byrdsflyght.
Horst-Peter meets Chris Hillman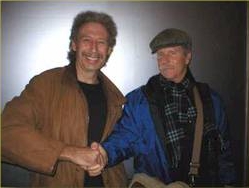 Yeah, Horst-Peter met Chris Hillman during his and Herb Pedersen's Concert in Holland. To read a review and see more pictures click on this link. Chris wrote: I received the CD. Very good! Thanks for recording "Have You Seen Her Face" Good work. Good luck and all the best, Chris
DF meet Byrdsflyght's Webmaster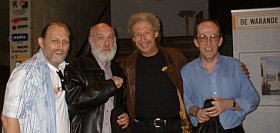 Different Faces guitarist Ritchie and Horst-Peter took part in the Starbyrd projekt. For further information go to www.starbyrd.eu
GAT Music

If strummy acoustic and jangle 12-string guitars are your thing, then you need to get Gat! EXCELLENT!!!!
Our www-Sponsor


This Web-Site is sponsored by tuomi media, Weberbach 17-18, 54290 Trier