Starbyrd


A Internet songwriting projekt.
GAT


Our friend Graham and his music
The Piedmont Brothers Band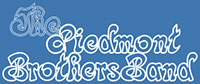 The Piedmont Brothers Band
Byrds Flyght


All about the Byrds and more.
Roger McGuinn


This is Roger McGuinn's official home page.
Chris Hillman


This is Chris Hillman's official home page.
The Byrds


The Original Byrds Homepage.
Gene Clark


This is Gene Clark's official home page.
Robert Wiersma


The Different Faces would like to draw your attention to this Byrds-related artist from Holland.
Fufkin.com


Fufkin.com is a web community focused on great music whenever it was made whatever the genre or category. Our tastes run he gamut from The Beatles to The Stooges to Sparks to The Kinks to Cheap Trick to Johnny Cash to Fats Domino to Nick Drake to Pernice Brothers to Mingus to Sinatra to whatever is great according to people with good taste.
Ralf Sotscheck


Ralf Sotscheck is one of the most popular german author and journalist, especially when it's about the green island.
Strings


Very special strings ... try it out


DR-Strings .... the best
Guitars


Rickenbacker Guitars


Fender Guitars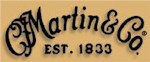 Martin Guitars
Our www-Sponsor


This Web-Site is sponsored by tuomi media, Weberbach 17-18, 54290 Trier