Welcome to the Different Faces
The Different Faces are mainly influenced by the music of US West-coast groups of the 60ies and 70ies (Byrds, CSNY, Eagles, America etc.). But they also succeeded in deve-loping their own style featured on their albums The Story of Jim Crosman (1995), The More Things Change (2000) and Signature 2003).
GAT - eclecticity

If you are a fan of the aforementioned artists, you will really dig this album. If you are addicted to jangly, Byrds-derivative music, you will love this album. Graham Allman Talbot is a 21st century ambassador of the folk-rock music that originated in the mid-1960s, and Eclecticity is the latest testament to his exceptional ambassadorial skills. Just as the lyrics to "I'm Home" suggest, you too will be right at home with Graham's timeless melodies, songs and harmonies.
Horst-Peter - Jingle Jangle Poetry

Rich in 12-string-Rickenbacker Guitar
Genre: Rock: Folk Rock
Release Date: 2012
Starbyrd/Horst-Peter Schmidt
NEW - 2013 - NEW - 2013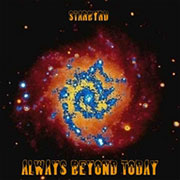 Heavily influenced by The Byrds but with a sound all of their own, this pan-continental band's songs are rich in Rickenbacker jingle jangle and catchy melodies and lyrics.
Our www-Sponsor


This Web-Site is sponsored by tuomi media, Weberbach 17-18, 54290 Trier